Lately some strange things went on in Cluj: Rumours have been spread, legends have been told, myths arouse and hymns have been sung - anyway we are glad to announce now, that we are NOT dead after all!
Yes, it's true, we have to admit: We started this year without big fanfares. And we actually feel kind of guilty for that. But now, after weeks of office work and dry theoretical preparation (just imagine how pale we looked like after less then a month - you should be glad, that we didn't post any pictures during this time), we are back to life!
And actually the spirit of Mirakolix seems to be closer to us than ever: he last weeks we spent preparing our own games for taking them to all the schools, we have already been visiting. The mission: Present some aspects of our home countries. And Jeez!, some countries are really to be told about. Serious surveys brought to light, that for example Denmark seems to be seen as a country full of mystery and dark magic here in Transylvania (by the way: no, it's not true, that Danish people kill a dolphin on their 18th birthday). Let alone the "it's-not-the-same-as-Lithuania?"-homecountry of Ieva: Latvia.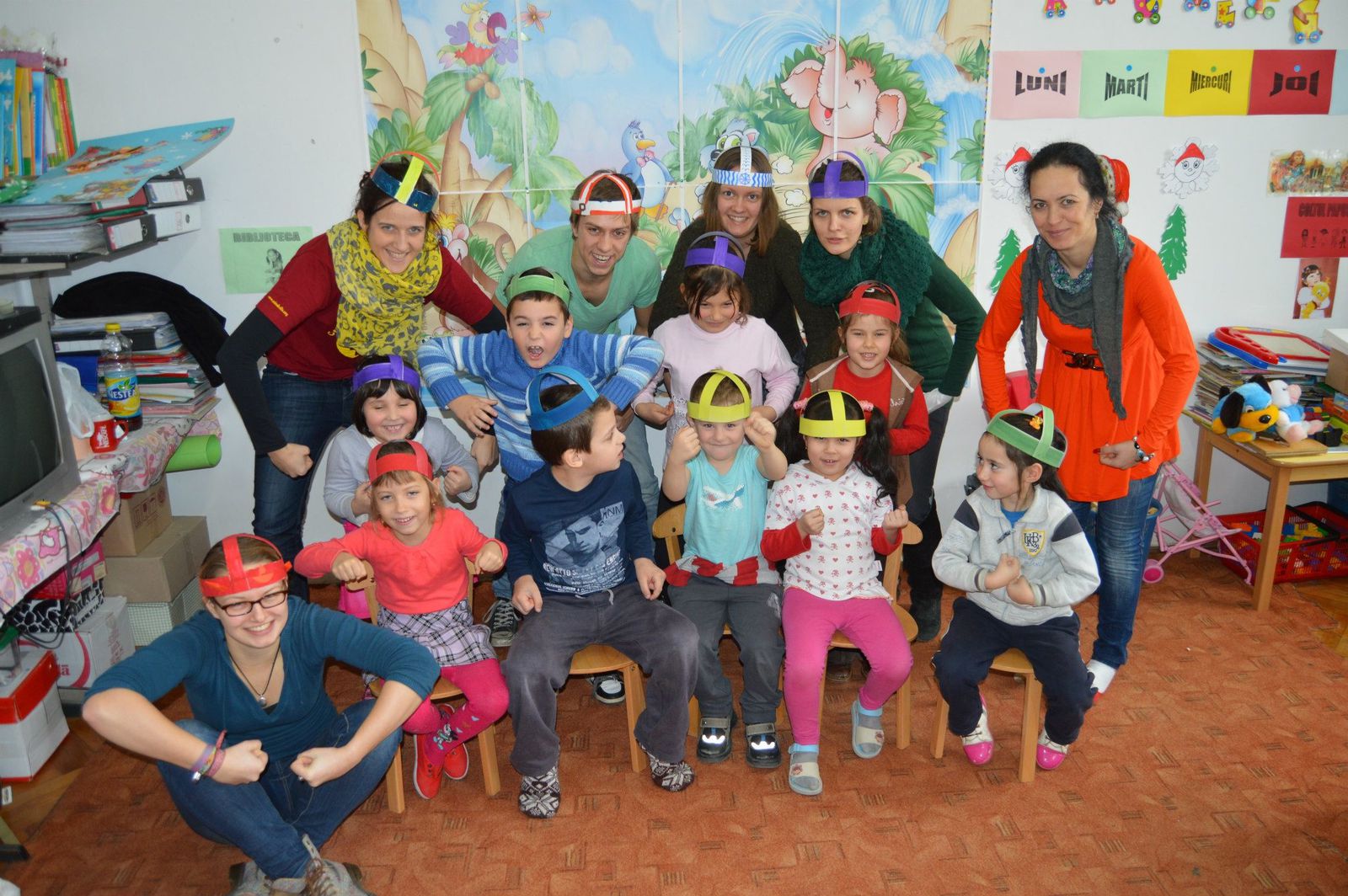 So, in fact: A lot of things to learn, a lot of games to play and a lot of children to visit. And that's actually, what we are doing right now. So if you see 4 young people walking or driving around the city with coloured Viking helmets on their head or huge 3-D-cardboard-games (of course created by the most talented French man, Cluj can call its habitant by now), don't be worried - everything's in order! It's just us. Maybe just give us a smile, we will for sure smile back, promised!
So, see you around. If not on the street - the next Game Evening in L'Atelier is coming soon!